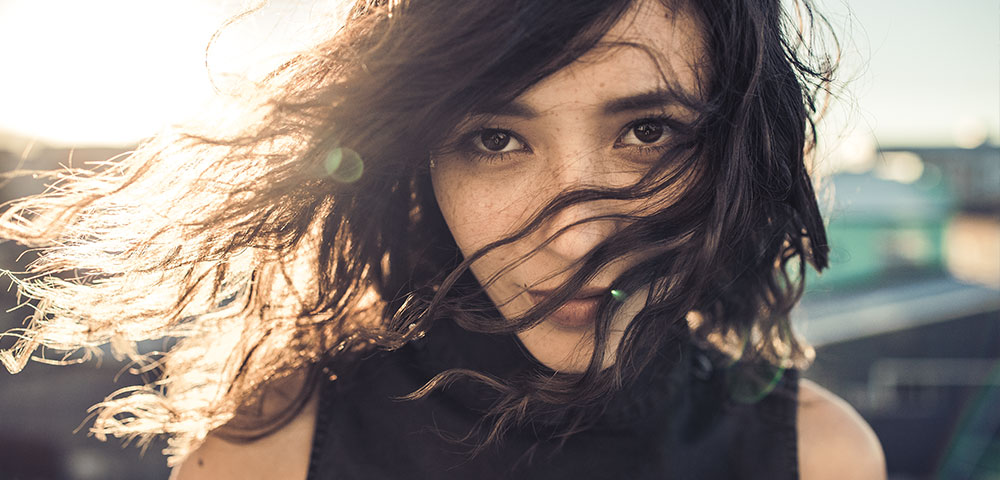 Her story. Your products.
Our values.
Barely has she unlocked the door to her apartment and opened it slightly before the first of her high-heeled shoes flies into the long corridor, kicked off with all the panache of a professional footballer. As the door closes behind her, the second, gorgeous yet murderously uncomfortable shoe lands precisely next to the first.
Her mobile phone to her ear, Marion takes off her blazer. "I'll be right there. Give me five minutes", she says into the receiver in a slightly hurried tone, shortly after Anna accepts the call. "No rush", answers Anna. "We're already upstairs harvesting", she says, the twinkle in her eye almost audible, as her friend makes her way to the wardrobe. Anna knows her best friend and former classmate's "I'm coming home and have to put something comfortable on" ritual all too well.
A look back at a speeded-up version of Anna's day would probably tell a modern, more amenable version of the Dr. Jekyll and Mr. Hyde story. While in the office, she sets great store by her perfect appearance and demeanor, but in her personal life she likes to be much more relaxed and easygoing in the way she lives and the time she spends with her friends. No sooner has she hopped into her favorite chinos than she slips on a pair of casual sneakers, throws on a baggy top, and climbs up the fire escape to get to the roof. The trail of clothes that leads from the front door to the wardrobe is of no concern to her right now. "I'll deal with it later", she reminds herself with a satisfied smile on her face. "Right now is quality time!" – she can't wait for the shared time with her friends.
"Man, where is Anna?", teases Carl as she steps onto the roof terrace. "The perfectly styled woman who tottered up the stairs in her suit never came out of her apartment. So where's Anna?" The group has to laugh as Anna stretches her arms above her, throws back her head and performs a pirouette as if she were a guest at a Paris fashion show. "Voila, here I am", she retorts, knowing full well that her friends love her just the way she is. Sometimes the business lady in a smart dress, sometimes the relaxed, easygoing friend, high up in the natural paradise of their own roof terrace. Versatile and changeable. This is the way she lives and loves her life.