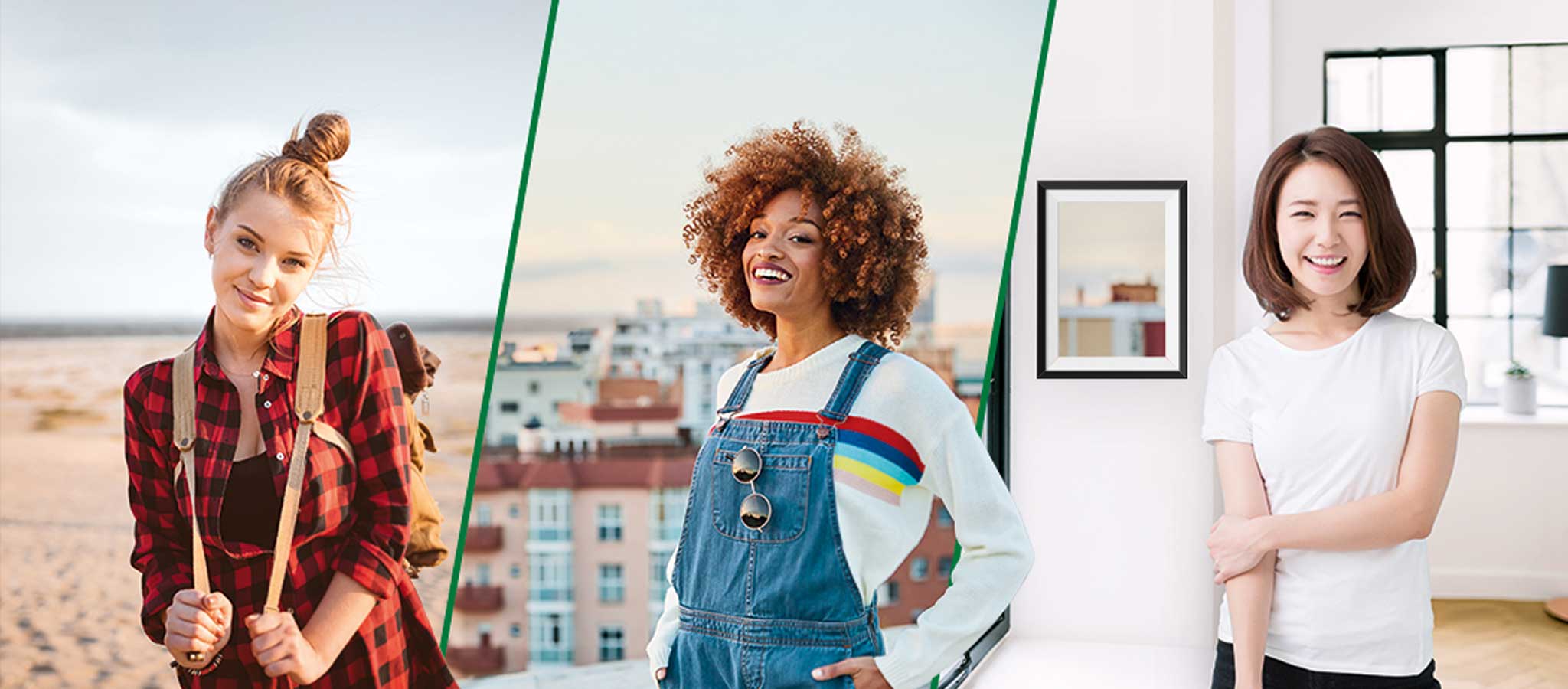 Millennials
One generation. Three stories. Our solutions.
Millennials have grown up in a world of dynamic change. They are informed, empowered and interconnected. The stories they live come from different perspectives, often overlapping: redefining business and work, getting in touch with nature and protecting the environment, using new technologies to connect and communicate. BASF supports you in meeting these needs, wishes and aspirations with today's – and tomorrow's – successful personal care products.
Natural Lover
She's authentic, in touch with nature and deeply aware of the need for sustainability and responsible consumption – she loves nature-based products for beauty and wellness.
Green & Sulfate Surfactant Free Shower Cream
(HB-FR-19-011-C009)

Green & Exfoliating Cream
(SC-FR-19-013-I006)

All Rays UV Protection SPF 50
(UV-DE-17-099-2-6)

Anti-Fatigue hybrid Concealer
(CC-FR-19-BC-50872-03)
Digital Player
A large part of her social life takes place online, where she's an early adopter of tools, apps and e.business – she loves products that get online traction in beauty blogs and tutorials.
Warming Massage Mask
(SC-FR-19-007-E027)

CC Cream SWOP SPF 30
(SC-FR-18-011-G013)

Caring Liquid Lip Matte
(CC-FR-19-13-006-D29-2)

Healthy Beauty Sponsor
Ambitious, empowered and athletic, she expects total transparency, safe ingredients and minimalist formulas – she loves products with proven efficacy and wellness benefits.
Green & Sulfate Surfactant Free Minimalist Bodywash
(HB-FR-18-040-C033)

Green & Fresh Body Lotion
(SC-FR-19-013-D002)

Wide-up Eye Primer
(CC-FR-19-BC-50879-04)

Biomimetic Translucent Serum
(SC-FR-19-013-F007)