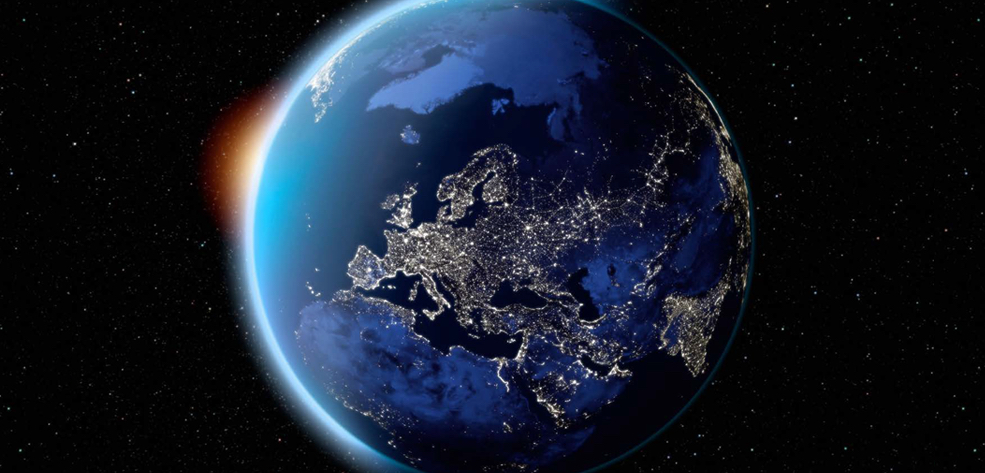 Our strategy, your advantage
We aim to be the world's favorite solution provider
BASF Personal Care Solutions is an internationally leading supplier for the personal care industry. But that doesn't mean we're standing still. To live up to our ambition to be the leading solution provider in the global personal care industry, we continuously adjust and fine-tune our strategy to meet market needs in fast-changing times. Personal Care Solutions occupies a unique position within BASF, and we take a special approach, attuned to the unique needs of personal care manufacturers and the consumers they cater to.
Our ambition: To be the leading solution provider in the global personal care industry
As an industry belonging to the fast-moving consumer goods (FMCG) category, personal care is shaped by major trends in society. The market is highly fragmented and competitive, with no single brand owning a market share of more than 10%. The end consumers it serves are well informed have limited brand loyalty. Our entire strategy is dedicated to partnering with personal care manufacturers in mastering this complex and challenging environment.
A central element of our strategy is to work with our customers to leverage the massive potential of global megatrends, with a special focus on three: 1) the expanding demand for consumer products as affluence grows in emerging economies, 2) the increasing demand for responsibly sourced and manufactured products as awareness of health and sustainability rises and 3) the growing demand for individualized products in digitally interconnected societies.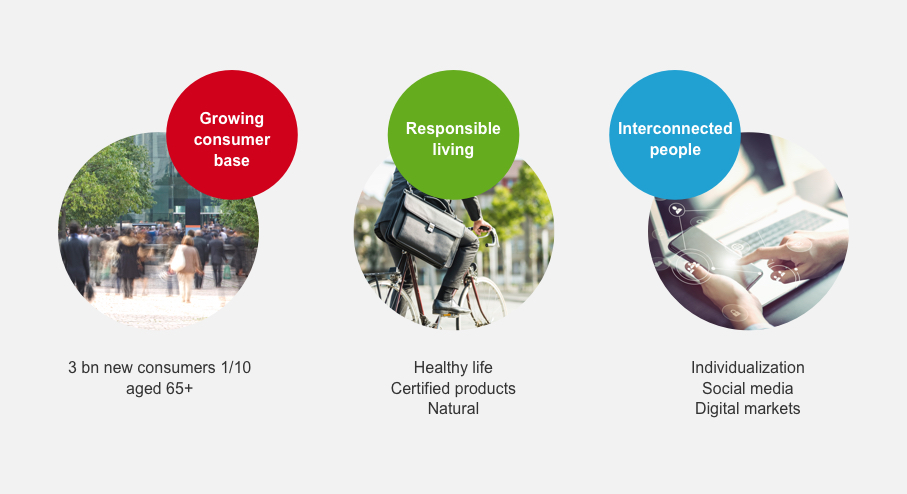 What it means for you
Expanding our capabilities to serve you
The Care Creations® brand has been built on two core qualities. The new Strategic orientation calls for a third pillar to stand on: Agility. To breathe life into this term, we will define and communicate what it means to us: responsiveness to fast-changing customer and consumer needs and fast, uncomplicated services.
3 core qualities instead of 2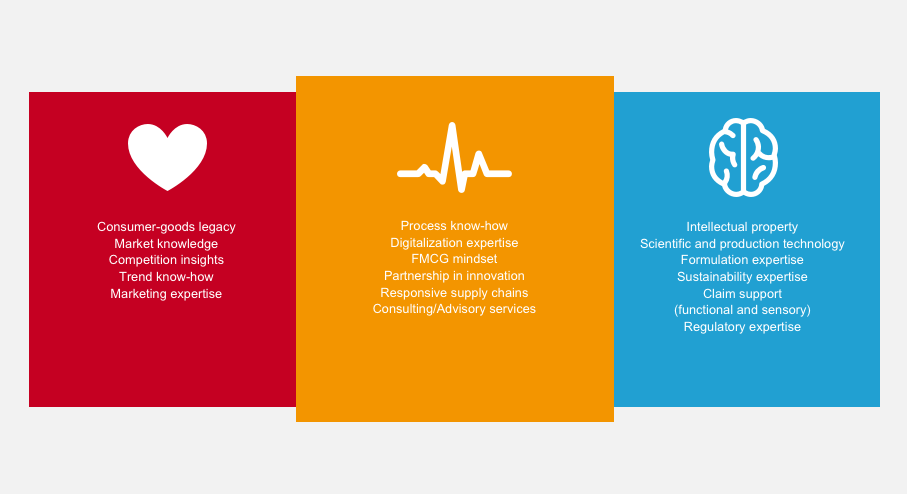 ---