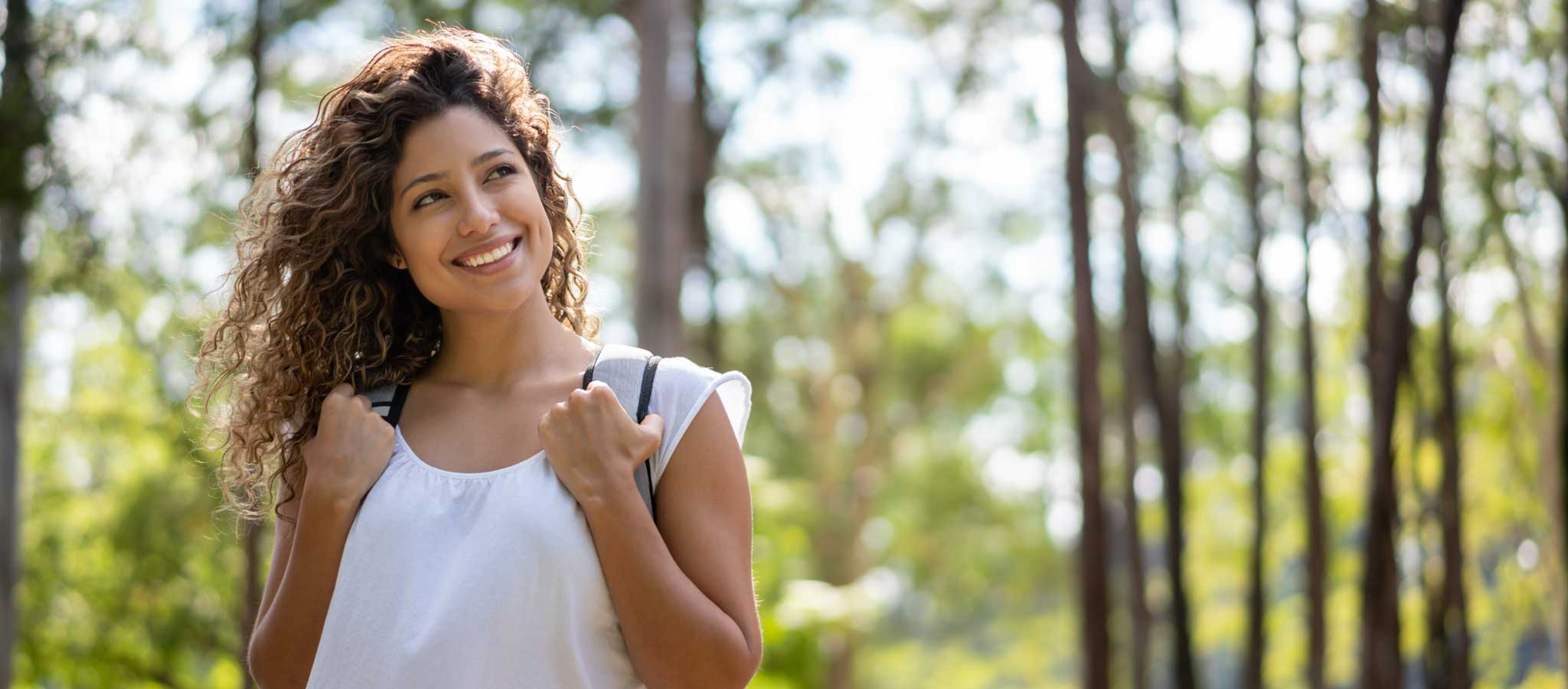 Towards a new Beauty Routine
New normal. Changing stories. Our solutions.
All over the world, the past months have changed the way we live and work. In many ways, the new normal has created new awareness and sensitivity – trends that will shape beauty routines for years to come.
People coping with life in times of a pandemic have many different stories to tell. Isolation and travel restrictions give new meaning to the sense of home. There is more awareness of the need to stay safe outdoors and in public places. And the connection between the wellbeing of the environment and human health and wellbeing is clearer than ever. BASF has been listening to people's stories – and supports you in creating personal care products that become part of them.
Go out serenely
The sense of needing to stay safe on the go draws greater attention to different health topics. Wearing masks tissues and regular hand hygiene have become essential for health. Additionally, consumers want to protect against environmental impacts as well as against the negative side-effects such as pollutants and the sun's harmful rays.
Build your defenses against the damaging effects of your stressful daily life and go out serenely!
Perfect Hands Gel Cream
Protective gel cream for healthy hands
Sulfate Surfactant Free Milky Shampoo
Shampoo that cleans and cares
Easy UV Defense SPF 50
Roll on sunscreen combining high protection & low environmental impact
Reinvent home
Pandemic has changed consumers' habits, therefore their needs and values have evolved. Beauty routine has been simplified even if they are still looking for products that help them feel beautiful and confident.
Home has become our workplace, leisure space, fitness studio and cinema. No wonder the wish to make home an oasis of beauty, serenity and wellness has become so strong.
Consumers need to take care of themselves more than ever. It is time to reinvent home!
Natural Fresh Jelly Mask
Mask for intensive relaxing moment
Relaxing Body Mousse
Delicate mousse transforming into oil texture
Transparent Caring Shower Gel
Natural sulfate free shower gel
Act Green
Environmental awareness and human commitment are among the essential issues to build tomorrow's cosmetics rituals.
Environmental impacts equals human healthy beauty – this has become an undeniable fact, which is reflected in the changing consumer expectations for eco-conception and ethical products: refilable solutions & waterless textures to limit waste while raw materials are sustainably sourced, as well as respecting & empowering local communities.
Emulsion For All
Universal emulsion for whole family
Solid Shampoo Alternative to Sulfates
Solid, convenient and zero waste formula to be used on the go
Solid Eco Sunscreen SPF 30 & DIY SPF 10 Emulsion
Innovative sunscreen to shield from harmful UV rays